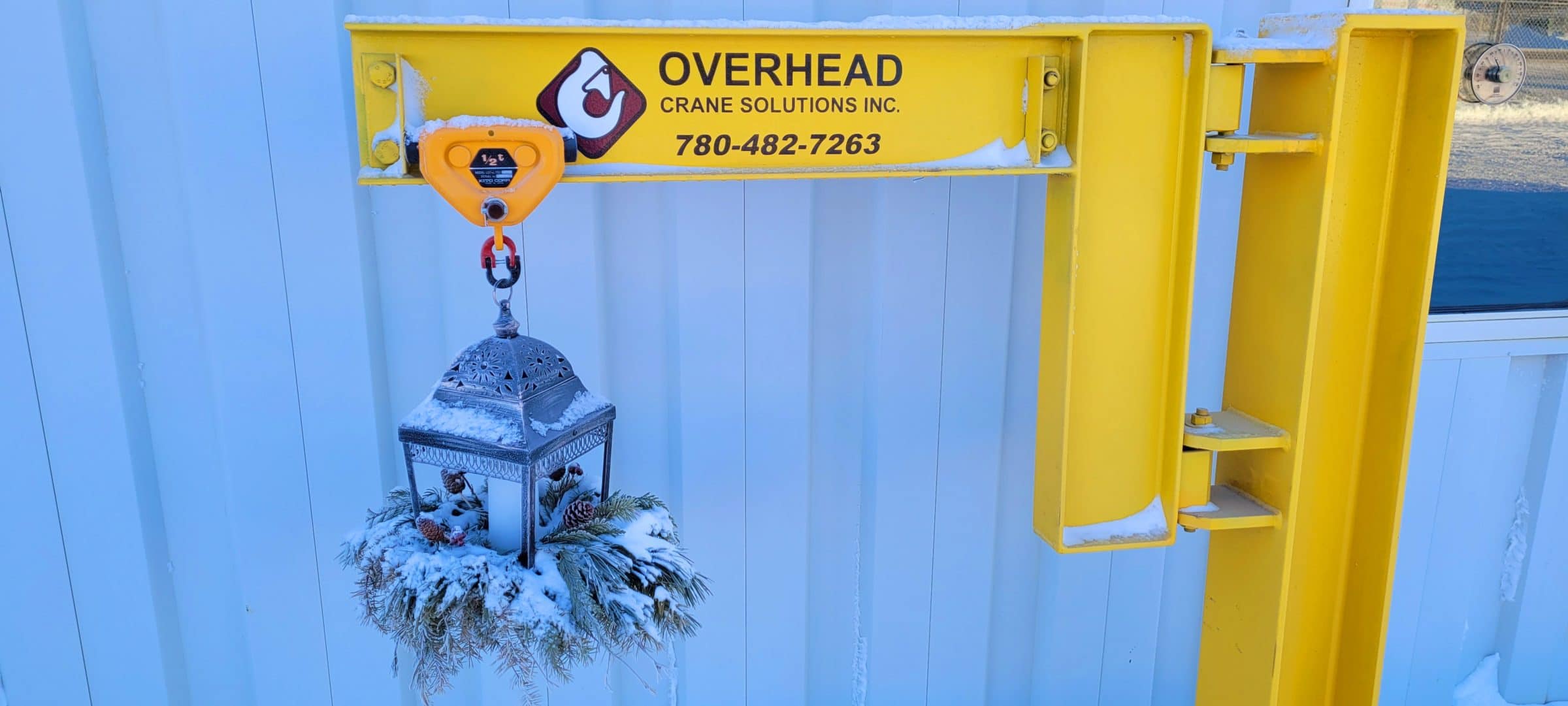 We sure hope this cold weather breaks soon.
24/7 on-call emergency assistance. Overhead Crane Solutions is always there when you need us. With 24/7, 365 days per year on-call service, you can rest easy knowing that we will be there for you.  Our service trucks come fully equipped.
We can also provide: Welding Machine Calibrations Overhead Crane Door Flaps Sliding Doors Jib Cranes Davit Arms Gantries Forklifts Lifting Beams Work Station Cranes ASIC Miners
It's cold and snowy. Please take care and drive safe today.
Overhead Crane Solutions just installed a new 270° jib. This 2-ton jib is installed with a 2 Ton Electric hoist and a plain plush/pull manual trolley.  This hoist is available in 575/480/240/208 volt 3 phase power or 120/240 single-phase power. This jib was transported to the site, installed, commissioned, load tested, and turned over to […]
Overhead Crane Solutions has updated the flower pot holder for the holidays.  I think it looks great. What are your thoughts? 
Overhead Crane Solutions has developed an extensive overhead crane operator safety training program. Our program was designed based on the requirements of CSA code B167. The Overhead Crane Train program covers all the legislated and other requirements in Alberta, identifying cranes and their components, pre-operational requirements, operational requirements, post-operative requirements, general rigging requirements, site-specific training […]
Overhead Crane Solutions is made up of the best professionals in the industry. All overhead crane solutions employees have a significant amount of experience in their field with "years of experience working for you" From a 200 Tonne crane package to a broken safety latch, Overhead crane solutions have the resources to handle it. Overhead […]
With the cold weather upon us, Overhead Crane Solutions is reminding you not to park your overhead cranes under radiant heaters.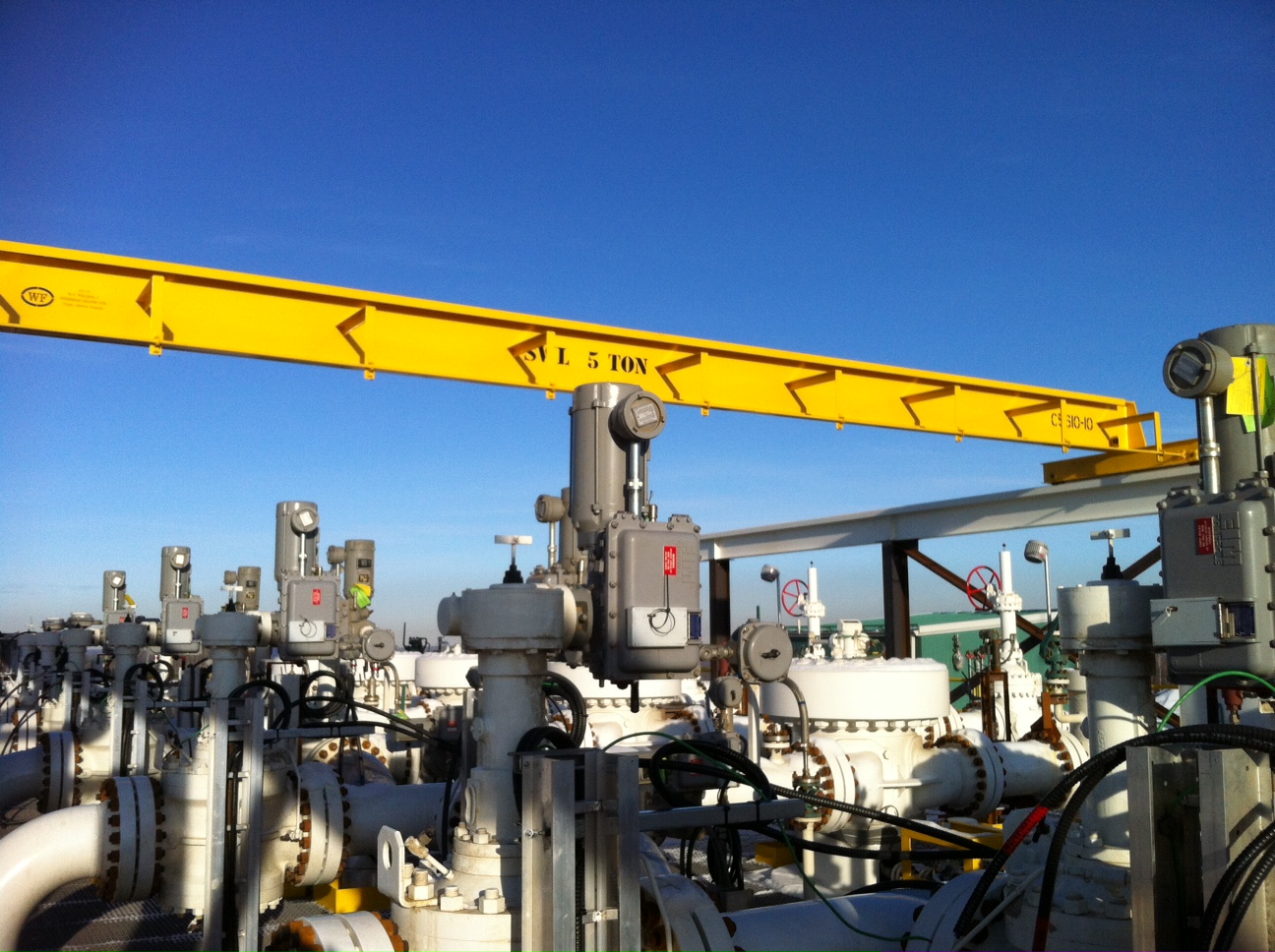 Overhead Crane Solutions know that our client's time is their most important commodity. Overhead Crane Solutions can take the headache out of Overhead Cranes. Overhead Crane Solutions has a vast knowledge of how a project should be handled to maximize our clients' money and time while completing the project safely and on time.