With the cold weather upon us, Overhead Crane Solutions is reminding you not to park your overhead cranes under radiant heaters.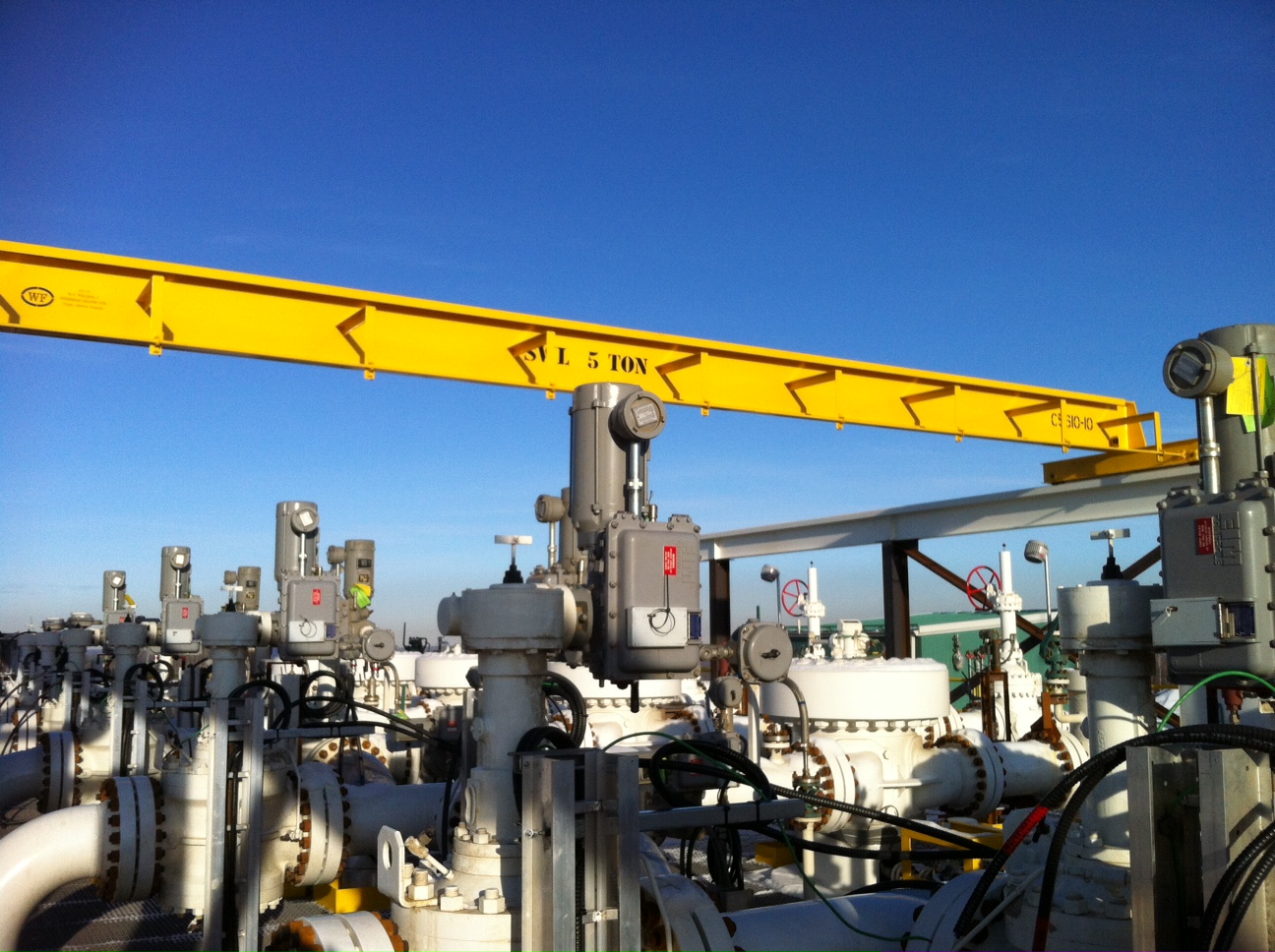 Overhead Crane Solutions know that our client's time is their most important commodity. Overhead Crane Solutions can take the headache out of Overhead Cranes. Overhead Crane Solutions has a vast knowledge of how a project should be handled to maximize our clients' money and time while completing the project safely and on time.
Overhead Crane Solutions can provide an unsurpassable level of technology for all kinds of lifting requests:  truck cranes, ATEX cranes, Ex cranes, compact cranes, lifting robots, aerial platforms, lifting platforms,  trolleys for MBT, compact cranes for maintenance of helicopters
Welding and FabricationOur full-service CWB approved 13,000 sq/ft welding and fabrication facility with two overhead cranes and 2 acres of yard space, along with our experienced welding fabricators, allow us to competitively price a wide range of specialty welding and fabrication projects for new and existing clientele. In addition, our staff will work with you […]
Day 983 of my captivity. My captors continue to taunt me with bizarre little dangling objects. They dine lavishly on fresh meat, while the other inmates and I are fed hash or some sort of dry nuggets. Although I make my contempt for the rations perfectly clear, I nevertheless must eat something in order to […]
A new lifting tool has entered the fabrication shop. Overhead Crane Solutions can provide the right lifting tools for the most challenging problems.  Is there any guess how the lifting device will be used?
 Overhead Crane Solutions has developed an inspection program that is detailed, thorough, and straightforward. Some of the current programs in the industry are confusing, with numerical ratings, charts, and graphs. Our system is designed to get to the point "what condition is my crane in?" Then, whatever position in your company, be it management or […]
Overhead Crane Solutions plasma table has been working hard this past week. Lots of detail work to go. Our 5 x 10 table can cut up to 1 ¼" steel to millimeters accurately.  Once steel makes it through our plasma table, it is on to the QAQC department.
Overhead Crane Solutions was awarded a PO for a Big Build.  Material has just started to arrive, any ideas what these will be used for? More to come!