Overhead Crane Solutions' shop cat playing peek-a-boo.
Overhead Crane Solutions know that our clients' time is their most precious commodity. Overhead Crane Solutions can take the headache out of your overhead crane problems. Overhead Crane Solutions have a vast knowledge of how a project should be handled to maximize our clients' money and time while completing the project safely.
Overhead Crane Solutions understands that replacing lifting equipment can be a costly matter. That is why we offer our modernization service. We can recondition your old and out of date equipment so that it complies with current standards. We can use our thousands of hours of experience to help our clients choose the right system […]
Whether you are buying a new crane or looking to update an existing crane, consider adding safety features to make your operations safer and more productive. Software-based safety features are designed to improve safety and reduce load cycle times by giving you total control over material handling in your production process. A more efficient operator […]
Overhead Crane Solutions has partnered with Rig Hand Distillery to help spread the Christmas cheer to our employees and customers. Does anyone want one? Rig Hand Distillery is a local distillery in Nisku, that uses local ingredients, and hires local employees. For more information on what Rig Hand does please see their web site www.righanddistillery.com
With the cold weather upon us, Overhead Crane Solutions is reminding you not to park your overhead cranes under radiant heaters.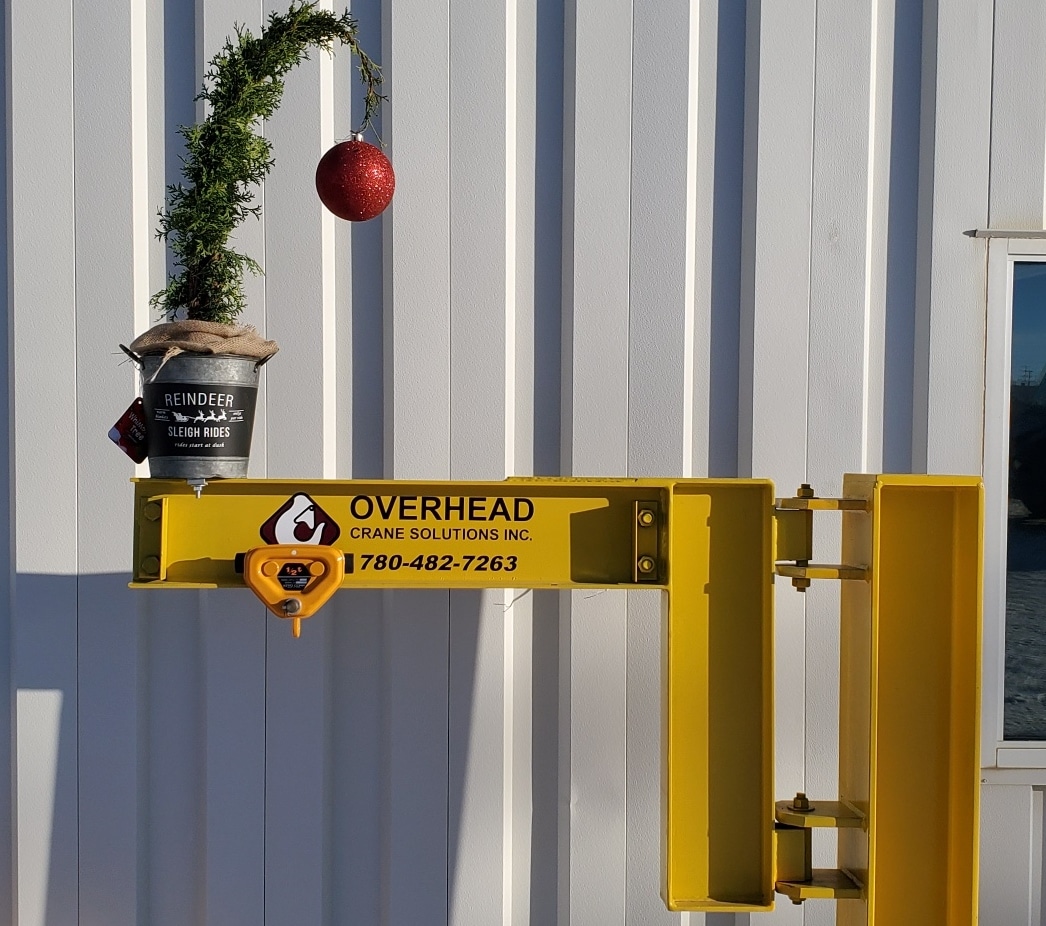 A new addition to the Overhead Crane Solutions Jib.
Overhead Crane Solutions is made up of the best professionals in the industry. Overhead Crane Solutions technicians not only know the industry, they also know what is required to take care of a client and keep their equipment working in an efficient and safe manner.
At Overhead Crane Solutions, our goal and commitment are to provide and maintain an injury and accident-free workplace. Having completed an extensive in-house health and safety program and undergone extensive internal and external auditing, we proudly hold a valid Certificate of Recognition from the Alberta Construction Safety Association.